When you're parking, seeing what's behind you is almost as important as seeing in front of you. Many new cars come with rear parking cameras built-in because of what a useful safety feature it brings to the vehicle. If your vehicle doesn't already have a rear parking camera, you can easily add one.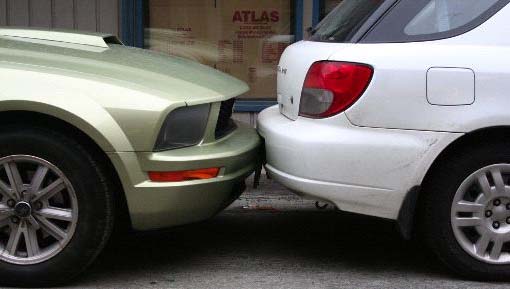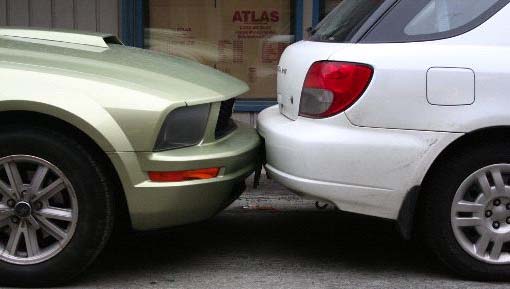 Another reason why new cars often come standard with reversing cameras is to compensate for other safety improvements. With better rollover protection comes bigger pillars holding up the roof of the car. Bigger pillars means it's harder to see out the back of the car. It also means bigger blind spots. That's where the reversing camera comes in.
Many motorists start their day by backing up their car. The convenience and safety that a rear parking camera adds to a vehicle is invaluable.
Getting an aftermarket rear parking camera system set up in your car is easier than it sounds. When you get the right hardware and get it installed properly, you'll forget how you lived without a reversing camera.
Your journey starts at Neltronics.
Neltronics Australia has the reliable electronics you need for sophisticated, high-tech vehicle safety. Let's take a look at what parts you'll need and which models are right for you.
Obviously, the first thing you need in a rear parking camera system is the actual camera. You have a lot of options for different reversing cameras – wide or narrow field of view, low light, flush mount, standard or high resolution, etc.
Something you'll want to consider when shopping for a reversing camera is low-light performance. The more night driving you do, the more important this feature is. If you have a reversing camera that can't see very well in the dark, then it's only good for reversing during the day.
One reversing camera with excellent night vision is the NESA CCD-IR. This is a high-resolution flush mount infrared camera. It's small, powerful, and when installed properly, you won't even notice it on the back of your vehicle.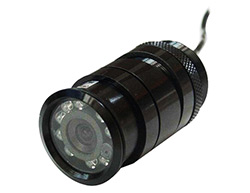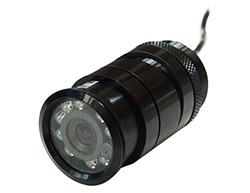 (NESA CCD-IR reverse camera with infra-red illumination, flush mount)
The outstanding low-light performance of the CCD-IR is achieved by its built-in infrared technology. It also has a nice, wide 120-degree viewing angle giving you a good view of exactly what's going on behind you in any lighting.
If you're looking for versatile mounting options, consider the NESA CCD-Dual170. The NESA Dual-170 comes bundled with two different ways to mount it to the back of your vehicle. It has a special head to flush mount it into your bumper or a butterfly mount to mount the camera externally to a number plate or under a tailgate handle.
The CCD-Dual-170 has excellent performance with a 170-degree view angle, high resolution CCD sensor with 750 TV lines and 976 x 592 pixels, and an RCA output.
(CCD-DUAL170 is a versatile CCD micro camera supplied with 2 heads to allow for a choice of mounting options)
Once you have your camera picked out, you're going to need a screen to view your footage on. Like cameras, you have a lot of options for screens and you can find high-quality units for a great value through Neltronics.
For a simple, low-cost screen to hook up to your reversing camera, the NESA NSM-40WM is a great option. This is a four-inch windscreen mount LCD monitor. It's simple, but it's a great quality product that gets the job done.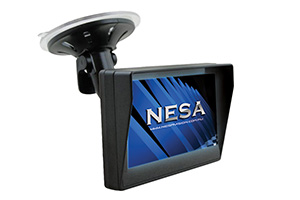 It comes with a windscreen mount for simple installation. It's perfect if you don't want to drill any holes in your interior. This also means it's easy to move between different cars if you need to. It comes with two RCA outputs and automatic video switching when a source is detected by the camera.
If you're willing to commit to a more permanent monitor for your reversing camera system, upgrade to the NESA NRM-564. This is a 5.6 inch digital TFT-LCD monitor. It can be either a bracket mount or flush mount.
If you use the bracket mount, the screen's frame will be fastened to the top of the dash. If you go with the flush mounting option, it comes with what you need to give it a seamless look. Not only does the screen product an excellent image, but it's extremely durable.
Finally, for the least invasive possible screen for your reversing camera system, you can replace your rear view mirror with one that has a screen built right in. The most budget friendly way to go this route is with the NESA NSR-43R.


The NSR-43R camera mirror has a 4.3-inch screen on the left side of the mirror. When you put your car in reverse, the screen automatically turns on to view the input from the reversing camera. It's also an auto-dimming mirror so you won't have to flip a little tab when headlights behind you get too bright.
Some of this equipment is easier to install than others. We recommend professional installation to ensure you're getting the best possible performance from your products.
Now that you know a little more about rear parking camera systems, what do you think is the best setup for you?