Keeping a crowd entertained for a long time is a tall order for anybody. In this day and age, it seems like everyone has a screen in front of them all the time – sometimes multiple! If your bus doesn't have a sophisticated bus video system in place, you could have unhappy passengers who are looking for a better experience.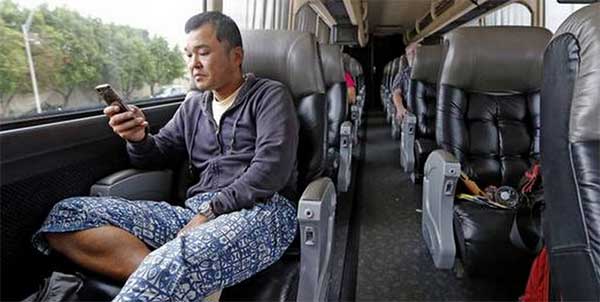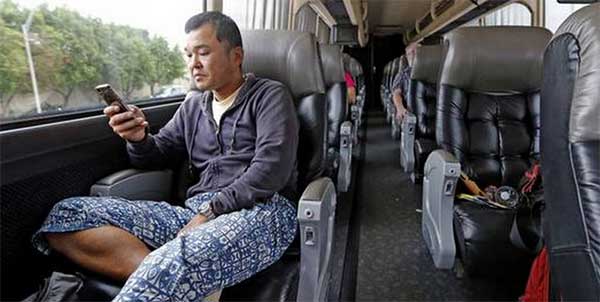 Not only does a bus multimedia system keep your passengers entertained, but it can also keep them informed. If you're giving a bus tour, an interactive video can be the ultimate tour guide for your passengers.
The best benefit for the driver is the potential revenue of coach multimedia thanks to ads. You can advertise upcoming tours or events that your business can provide services for and keep loyal customers coming back.
So what do you do if you're ready to install a bus DVD player, but don't know where to start? It all starts at Neltronics.
Neltronics has a variety of components to create the ultimate coach entertainment setup for your bus.
There are a couple different components you need, but you'll need to start with the actual media player. One popular coach DVD player is the DVM-612. This has the flexibility to operate on a 12v or 24v outlet. This is a single DIN DVD player that looks like a regular car stereo head unit, but it's much more than that.


(the DVM-612 single DIN 12/24volt DVD bus and coach multimedia player with microphone input)
It plays DVDs and CDs with a built-in FM radio. It has front and rear USB ports and a front SD card slot making it great for portable media. Putting a video file on an SD card or a flash drive and playing it on this unit is a breeze. You also have the option of plugging an external hard drive to the USB port for high-capacity files.
This bus DVD player also has a front microphone input with a switchable echo effect making it an effective PA system if you have the proper additional equipment. This is essential if you ever need to make announcements or have a live tour guide talking to the passengers.
This budget-friendly unit has some impressive audio capability. On top of having 4 x 50w integrated amplifier, it can hook up to a separate amplifier to power more speakers filling your bus with rich sound. Two video outputs are in back so you can hook it up to your screens.
One of the best things about the DVM-612 is how easy it is to use. The face of the unit is well laid-out and even comes with an infrared remote control. If you know how to use a car stereo, you'll be able to operate this coach video player with ease.
If you're looking for something a little more advanced, you can step up to the 24v DVM-518N. This is not a coach DVD player, but a coach multimedia player. It doesn't support DVDs or CDs rather it has USB and SD capability making it flexible with different media formats. Another similarity is the microphone input.


(the DVM-518N single DIN 24 volt SD/USB bus and coach multimedia player with microphone input)
This unit has four audio/video outputs with an optional YPbPr output for higher definition. With four outputs, you get the flexibility of up to four screens making it great for bigger buses.
If you prefer a solid-state hard drive over a hard disk drive, you can get the DVM-518SSD. It's basically the same model, but with a 64 GB solid-state drive. With an onboard solid-state drive, you can store files on there that you know you're going to use often. That means fewer media devices like flash drives and SD cards to worry about.
After you've found the perfect bus multimedia player, you're going to need screens. Not all screens are the same and you're going to want to do some shopping around before deciding on which screen would be right for your bus entertainment system.
If you need multiple screens on a budget you can get a simple fixed-mount LED bus screen like the NSB-1851. This is a bright, vibrant screen that gives you a great value in an 18.5-inch screen.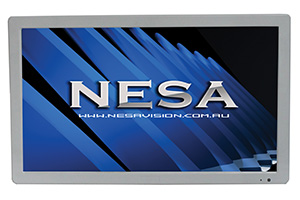 (the NSB-1851 fixed screen)
If you could use the advantages of a motorized folding screen, consider upgrading to something like the NSB-2200M. This is a 22-inch full-HD bus video monitor that folds up when it's not in use. That means there's a lower risk of scratching or other damage to the screen.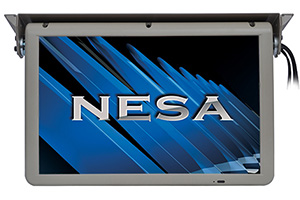 (the NSB-2200M motorised drop-down screen)
Professional installation is recommended to make sure it gets done right. Professional installation ensures that every component of your coach entertainment system is working together the way they should be. This can usually be done by car audio installers.
How do you think a coach entertainment system could benefit your business? Would it make tours more informative? Would it make long trips go by faster? Get your bus entertainment system and see how it benefits you and your passengers!