Imagine this typical scenario, you walk out of your home and get into your car and get situated within the driver's seat.  You fasten your seatbelt, check your mirrors for any obstacles and slowly slip the car into reverse to move slowly out of the garage.
As your car begins to move you suddenly hear a grinding noise behind you followed by an awful crunch so you put the vehicle in park and exit the vehicle to determine what the problem is that is causing that noise.
As you approach the back of the vehicle you see a child's bicycle had been carelessly thrown behind the car and is now wedged between the petrol tank and the pavement irreparably mangled.
This situation is a common occurrence and potential hazard anytime your vehicle is where poles, posts, trees, people and other vehicles are present but when you install reverse cameras on your vehicles you help reduce the occurrence of damage to property and your vehicle.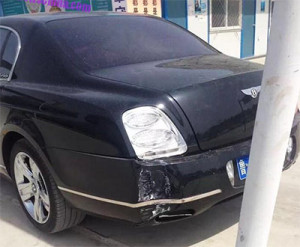 Remember back to the days of your earliest education when you wanted to pass a note in class but knew that even though the teachers back was turned to you they would catch you in the act because they had eyes in the back of their head?
Despite the biological improbability of having two sets of eyes, when you install reverse cameras you essentially have eyes in the back of your 'head' allowing you to see everything that the vehicle blocks from view while traveling in reverse.
Reverse cameras for passenger vehicles come in different designs to allow you to select a product of your choice. Their features vary from one product to another. The view angle is one of the most important factors to consider when choosing a reverse camera for your car.
For instance, the Mini Box CCD Camera offers a narrow view angle (780) while the Dual Mount Mini Camera (CCD-DUAL170) has a wider one (1700).
Other key features that you should consider when selecting a reverse camera for your vehicle include night vision distance, mounting method, resolution, white balance, and ruggedness. Neltronics offers a wide selection of high quality reverse cameras for passenger vehicles. Click here for a complete list of reverse camera systems for passenger vehicles.
Are you looking for a reverse camera that can withstand harsh conditions? If your answer is yes, then you need a heavy duty camera such as the Heavy Duty Waterproof Camera (CCD-073) or the Premium Quality Heavy Duty Camera.
These cameras have weather resistant housing and a higher tolerance to impact, and they are suitable for low-light driving. With a suitable reverse camera, you can park your truck without worrying that you will hit a post, a tree, or any other object that is blocked by your vehicle. Click here for a complete list of our reverse cameras for commercial/heavy duty vehicles.
Before you select a particular camera for your car, it is important to consider where and how you will mount it. Some cameras such as the Dual Mount Mini Camera (CCD-DUAL170) offer you the flexibility that you need when installing a reverse camera system. One head of this CCD micro camera has a butterfly mount while the other has a flush mount. You can, therefore, attach this camera to the number plate or the bumper of your vehicle.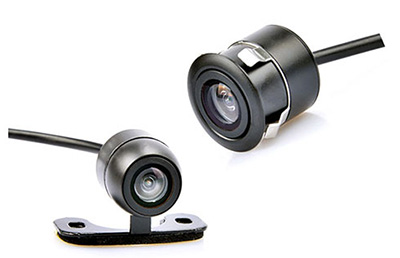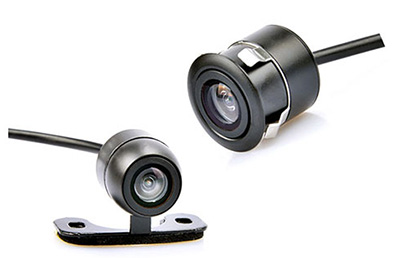 Whereas most reverse cameras are designed as standalone components, some come as integrated cameras. To install an integrated camera, you just need to replace the existing handle or number plate with the new one containing the camera. If you don't want the reverse camera to interfere with the appearance of your vehicle, then an integrated reverse camera is the product to go for.
In case you are looking for a reverse camera for your Toyota Hilux or Ford Ranger, then you should consider the Hilux/Ranger tailgate handle with integrated camera. It is easy to install and use this high quality CCD camera.
This camera offers a 170° view angle, and allows you to park or reverse your vehicle with confidence.  Moreover, this camera is water resistant, and you don't need to drill any holes to install it.
By using a combination of a dashboard mounted display directly linked to a camera offering a wide view of the blind spots behind the vehicle you have the ability to see what was previously obscured and to avoid doing unintentional damage to property.
Reverse cameras let drivers avoid accidents and avoid costly damage to property and vehicles. Neltronics offers a wide selection of high quality reverse cameras. Our products are optimized to enhance your safety and protect your vehicle from damages. Whether you are looking for a reverse camera for your personal car or heavy duty vehicle, Neltronics has a suitable product for you.