Commercial vehicles usually operate at a tight schedule, and even if not, time is often a key component of the services they provide.
When drivers are rushing to complete service calls, deliveries and pickups on time sometimes safety may take second place.
Most times drivers will take care when they see a potential safety hazard but when they don't this is when an accident can occur.  Reversing their commercial vehicle is one of the more hazardous situations as all vehicles have blind spots.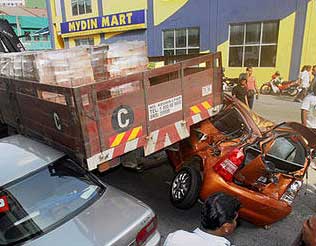 One way to reduce this hazard is by utilising a commercial reversing camera system.
Commercial Reversing Camera Requirements
Of course, the concept of a reversing camera (also called reverse or rear view camera) has been around for quite some time.
A lot of progress has been made in recent years with improving camera resolution, making them more cost-effective and more standardised, although the market is now branching – striving towards specialised design solutions for specific needs.
And just like with passenger models, reversing camera features and build quality vary greatly.
However, commercial vehicles spend more time on the road than the average family car, so very low cost (cheap) models do not last from prolonged use.
Differing from the passenger car models, reversing cameras for commercial vehicles can be more rugged, embedded in van top brake lights, motorised to allow a different view angles, and designed to get out of the way of usual logistics operations, along with their wiring.
Reversing cameras can be mounted on every type of vehicle (tow trucks, vans, buses, semi trailers and light commercial trucks etc).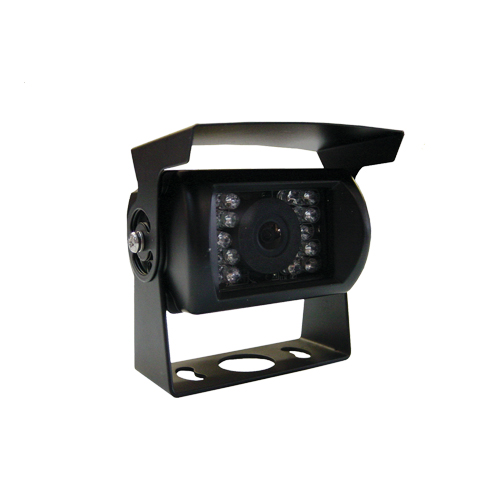 (A heavy duty reversing camera that can be easily fitted at the rear of a commercial vehicle – The CDD-073)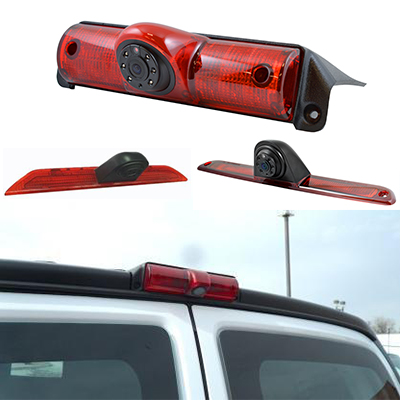 (A VCCD-UNIV brake light reversing camera – incorporates a brake light and a commercial grade reversing camera with low light LEDs for reversing at night)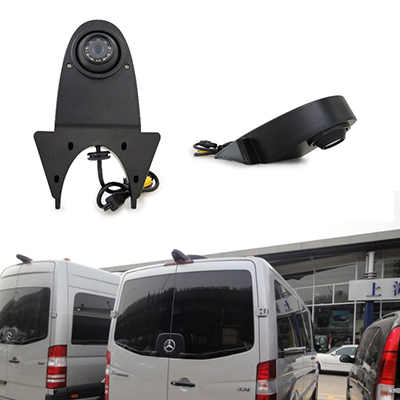 (A VCCD-RM600 universal roof mount camera for vans)
When buying these cameras for large vehicles it's advised to read the specs carefully.
The sensors for video capture are usually high quality CCD, although there are models with CMOS sensors.
While each have their own merits, their usefulness depends on the road conditions and vehicle purpose.
Various high-quality commercial reversing cameras are available in Australia from Neltronics, a vehicle camera specialist.
Reversing Accidents That Could Have Been Avoided
There have been many cases reported of commercial vehicles crashing while reversing and even inflicting mortal wounds on passersby.
In New Zealand alone there have been many distinct and even bizarre cases reported by the media lately.
An Auckland logistics company had their truck pin an employee while reversing, putting him in a hospital for 4 days and leaving serious injuries that prevented him from working there again. Not only did he have to resign, but the company was fined $50,000 and made to pay $25,000 as reparations to the employee.
In New Zealand, there was another example of a bus reversing into several cars in Christchurch. This crash left both a car driver injured and pinned in the car, and the bus driver injured and hospitalized. The hit had crumpled the vehicle in such a way that the car had to be cut in order to free the motorist.
Probably the worst case was that of a misfortunate tourist who was hit by a reversing bus near Queensland. The tourist, a 73-year old man from USA, was hit at a parking lot and quickly transported to a hospital via helicopter. Sadly, he succumbed to the injuries later.
There was a case in Sydney of a driver causing a huge traffic jam by not being able to reverse his truck. He was brought in on a 457 visa which sponsors foreigners when there is a shortage of workers.
It's understandable why cheap workforce is a favorite means of cutting expenses but that just means that you have to rely on safety technology even more.
Preventing accidents that injure or damage property is the number one goal of a reversing camera.
Whilst there is a cost to fit a suitable reverse camera and screen the cost from personal injury and damages are substantially higher.
A reversing camera system provides a suitable safety solution to blind spots for commercial drivers and fleet operators.