A speeding motorist, perhaps at the thought of receiving a fine, cut the casing from a 4 metre pole in Launceston Tasmania and stole the camera.
Police say the thief or thieves would have used a portable angle grinder and would have been there for a considerable time.
The thief (or thieves) stole the camera and batteries – maybe trying to disable the recording system at the same time.
Quite an amazing story about the lengths some drivers will go to avoid fines and demerits.
Read the full article at www.abc.net.au
Stealing a camera may be one way to avoid a fine but a more effective and safer way is fit an Escort or Cobra radar detector which will alert the driver to any speed cameras in the area.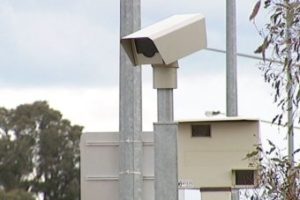 (source: ABC News)