Do you find it difficult to reverse your vehicle due to limited view of the part behind it? If you do, then you are not alone. Statistics show that many motorists damage their vehicles or property when reversing. The likelihood of causing an accident when reversing is high, especially if your car has small windows and large pillars. A reversing camera helps you to reverse your vehicle more safely.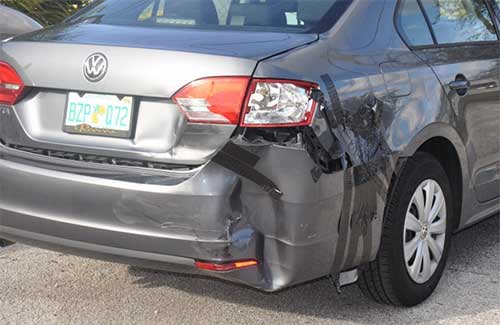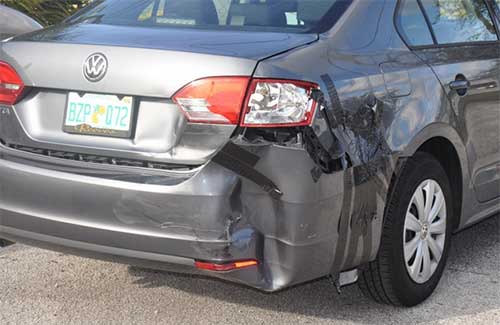 A reversing camera allows a motorist to have an unobstructed view of the part behind the car. With this camera, you can reverse your car more comfortably and confidently. In case you are looking for a product that will help to enhance your safety while reversing, then you may want to look at a reversing camera system.
Basically such a "system" consists of a small reversing camera mounted at the rear of the vehicle and a video screen near the driver.  So, essentially we are talking about two components – the camera and the screen (monitor).
Reversing cameras come in different designs, and with a wide range of specifications of low light, viewing angle and resolution (TV lines) than others. Whereas most reversing cameras can be used on any vehicle, some are designed for specific models. Also it's important to consider how you will mount the system before ordering one.
In case you are looking for a low cost, high quality and reliable reversing camera, then you could consider the CMD-170GL Mini Camera. This reversing camera offers a 170o view angle and a resolution of 480 TV lines. In addition, the CMD-170GL has integrated distance guidelines (i.e. shows you on the video screen how far back 5 metres is, etc) and a minimum illumination requirement of 0.2 Lux which is reasonable in low light conditions such as early morning or evening.  This camera only comes with butterfly mount as standard (i.e. the camera will sit above the body of the vehicle and is mounted with two screws).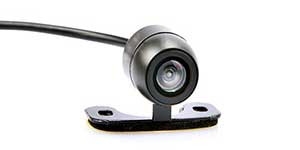 (The NESA CMD-170GL low cost, high quality reliable reversing camera)
If you are looking for a premium quality reversing camera, then the CCD-HD17 Mini Box Camera is a suitable choice. This camera features a Sony CCD Sensor and offers a view angle of 170o. In addition, the CCD-HD17 offers an impressive resolution (520 TV Lines) and automatic white balance and gain control.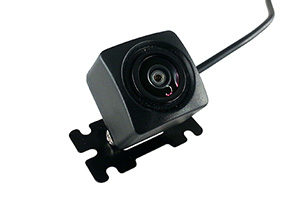 (The NESA CCD-HD17 mini box camera)
If you prefer a reversing camera that can be installed without holes being drilled into the vehicle, the NESA QuickFit range of rear-view cameras are purpose made to suit each vehicle model. The NESA QuickFit cameras will replace your number plate light with a light/camera combination unit.  Whilst the QuickFit cameras are not available for all vehicle makes and models, click on the link below to see if there is one suitable for your vehicle).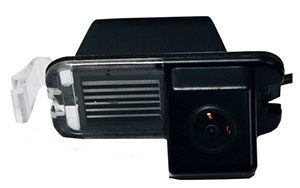 (The NESA QuickFit Vehicle Specific Reverse Cameras – eliminates the need to drill holes in your vehicle.)
Once you have chosen a suitable reversing video camera for your vehicle, then you need to select a monitor (screen) to view the video.
A good monitor allows you to have a clear view of the parts within the field of view of your vehicle's reversing camera. With a good reversing camera and monitor, you can avoid reversing into a concrete post, tree or people. Monitors (screens) come in different sizes and designs.
Are you looking for a monitor that you can mount in a particular way? Monitors come in different mounting options. The available monitors allow you to dash mount, windscreen mount, bracket mount, or flush mount your display depending on your preference.
If you are looking for a display that will occupy a small space, then you should go for a 4" monitor. The Neltronics NESA NSM-40WM Windscreen Mount LCD monitor is a 4" display that offers automatic video switching and clear viewing in sunlight.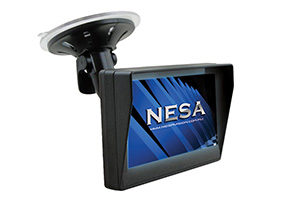 (The NESA NSM-40WN four inch windscreen monitor for viewing reversing video)
(for a larger monitor, try the 5.6″ dash mount model – the NRM-564)
In case your vehicle does not have space for a monitor, or you prefer a combined solution, then you may like to consider a monitor-integrated rear view mirror. To install this monitor, you only need to replace your rear mirror with the new one.  The video screen becomes invisible when not displaying the reversing video (whilst in reverse) so you still have the full width of the mirror to see behind you.


(One available replacement video mirror model, the NESA NSR-43R)
For a complete list of reverse monitors that Neltronics offers, check out the available reversing monitors and mirrors.
When it comes to making a purchase, some online sites offer low quality products to unsuspecting buyers. Most of such products do not deliver the advertised performance because they are counterfeits and copy products often with inferior quality components leading to disappointing video quality and product reliability (i.e. becomes faulty) . Grey markets use low prices to attract buyers. Do not be lured into buying a low quality reversing camera.
If you are looking for high quality reversing cameras and monitors in Australia, then it's best to order from a reputable supplier. For over 27 years, Neltronics has been providing Australian motorists with high quality solutions. We offer a broad range of products to meet the diverse needs of today's motorists.
Whether you consider yourself a cautious driver or not, a reversing camera enhances your safety and helps you to avoid reversing into objects or people. A properly installed reversing camera enables you to have a clear view of parts that are outside the field of view of ordinary mirrors.
Contact Neltronics for more information about reversing cameras and monitors.