Modern cars come packed with new technology. Every year there's more technology offered in a wider range of vehicles, even the base models of reasonably priced cars. One piece of important technology that's not included, however, is a radar detector.
If your living depends on you being on the road then you know how important it is to retain your driver's licence.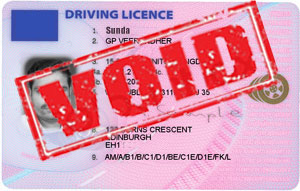 As you would have experienced may times before is how easy it is to be concentrating on the road and where you are going and not on your speed.  Radar detectors give warnings to check your speed and be a responsible road user.
New, high-end radar detectors don't just pick up radar, but they can also detect laser signals or LIDAR (light detection and ranging). A radar/laser detector can help keep you safe and protect you from expensive surprises. When used properly, a radar/laser detector can pay for itself.
If you get a cheap, low-end radar detector, you're not getting the best possible protection. These detectors often come with outdated technology and a range so short they're practically useless. You'll be stuck with false alerts and an ineffective device.
The things that new, sophisticated radar/laser detectors can do might amaze you. They have bright screens that are easy to use, incredibly long range, and many models even have a GPS database of fixed cameras and red light cameras with updatable software.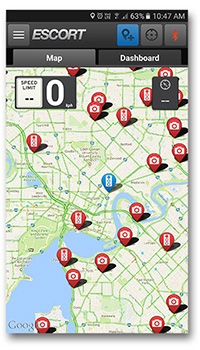 Your journey for the perfect radar detector for you begins with Neltronics.
Neltronics offers the most accurate range of radar/laser detectors in Australia and New Zealand.
For personal use, we recommend a windscreen-mounted radar/laser detector. A windscreen radar detector is portable so it can be used in multiple vehicles without much hassle with installation. You can even take it with you traveling if you're planning on doing some driving in unfamiliar territory. It also makes a great gift since it's easy for anyone to set up.
When you've decided you want a portable radar/laser detector for your vehicle, how do you go about deciding which model is right for you? We'll walk you through a few of our most popular radar detectors so you can find the perfect one for your budget and driving style. All of our radar/laser detectors are up to date on the radar and laser bands that law enforcement uses.
One of the best radar/laser detectors on the market that any motorist should consider is the Escort Passport Max 360. This feature-rich radar detector is packed with advanced technology that helps you stay safe on the road. With a long range, a fast response, and incredible accuracy, this does everything you could possibly want a radar/laser detector to do.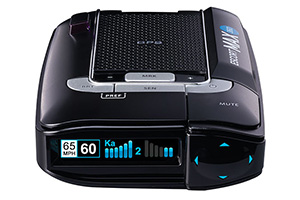 (The Escort Passport Max 360 international – best suited to Perth city and Western Australian roads)
It won't drive you crazy with constant beeping and alerts. It knows how to detect a false alert and eliminates it so it doesn't disturb you. You don't have to worry about your radar detector going crazy when driving past an automatic door opener like with some lower-end models.
The Escort Passport Max 360 is also GPS enabled. It has an extensive database of Australian fixed and red light cameras. It can also remember the locations of false alerts thanks to its built-in GPS.
It has a bright OLED screen that's easy to read and makes the whole device easier to navigate. It gives a clear, accurate display of your speed to help you keep your speed at a safe level. It even has four different color themes to match the interior of your vehicle.
It's also important to note whilst Escort sell the North American model, it doesn't detect all speed cameras used in Australia.  The model you are looking for is the international one (available from Neltronics).
If you would like to learn more about how this detector works with speed cameras, check out this article on radar and laser speed measurement.
Another great option for a portable radar/laser detector is the Escort Redline EX. The Redline EX claims to be the most sensitive portable safety radar detector in the world. That means nothing gets past it and it will let you know of any potential threats. It's been specifically tested and tuned to maximize performance in Australia and New Zealand.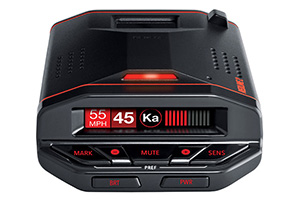 (The Escort Redline EX international radar and laser detector)
The Escort Redline EX contains Totalshield Technology it cannot be spotted by an RDD (radar detector detector). This handy device can be your little secret. It also has a twin antenna design to double its range finding threats farther away than you'd normally see.
This impressive unit comes packaged in a magnesium shell making it both strong and lightweight. The Escort Redline EX is tough, dependable, and a good value. Add it to your vehicle to keep you safe.
As with the Escort Max 360, the North American Redline EX model doesn't fully support the all the speed cameras used in Australia.  The model you are after is the international version (as sold by Neltronics).
While it might seem old fashioned, having a radar detector in your car is more important now than it ever has been. With law enforcement stepping up their technology, you need to be able to keep up. Protect yourself and keep your speed in a safe range with a modern, high-tech radar/laser detector.