We all feel confident in our ability as a driver and think that our own vigilance will protect us from potential accidents.  We double check the perimeter of the vehicle, we adjust our mirrors, but no amount of checking and double-checking can help to protect us from an accident like a vehicle reverse camera.
A reverse camera serves as your eye for the part that is blocked by your car.  It allows you to have a 3600 view of the surrounding of your car.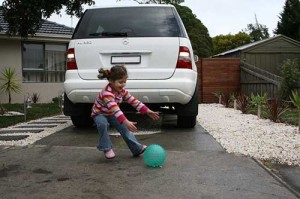 The very useful safety solution for moving in reverse without incident
A reverse camera system (or multiple reverse cameras) can be fitted to any vehicle – usually by a car stereo installer or auto electrician. As long as the camera is properly installed, you can reverse or park your car confidently without worrying that you will hit a post, a tree, a mailbox, or any other object that may be behind your vehicle.
Then the rear view is displayed either on a small monitor or on a special windscreen mirror. The view also only appears when the vehicle's transmission is put in reverse. You, therefore, don't need to worry that the display will distract you while driving.
In regards to the camera(s) themselves there is a wide range to choose from.
It's important to choose a model that will be reliable and survive being installed on the exterior of your vehicle in the harsh sun and rain all year round. Also too – there are many wide angle and other specs like low light (useful for early morning, dusk and night driving).
Safety reverse cameras come in different designs, shapes, and sizes. They are specially designed to allow motorists to drive more safely and avoid accidents.
Reverse cameras are available for all types of vehicles. If you are looking for a device that will enhance your safety while driving, then you should invest in a reverse camera.
The view angle of a reverse camera varies from one type to another. Some systems have multiple cameras, and are designed to give you a wider view angle.
For instance, the Neltronics All-Around View Monitoring (NAVM) system provides a 3600 view, thereby allowing you to drive more safely and escape accidents.
Most reverse cameras are small in size and can be attached anywhere on a vehicle. Their small size makes it difficult for other drivers to notice their presence. Furthermore, these cameras are cheap and easy to install.  Some reverse cameras feature a butterfly mount while others have a flush mount.
The butterfly mount allows you to attach the camera to a number plate while the flush mount enables you to mount it on the bumper.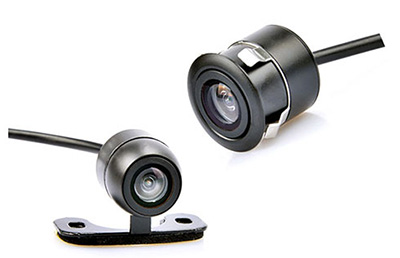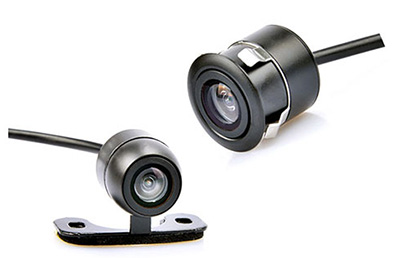 Examples of butterfly mounted reversing camera (bottom left) and flush mount reversing camera (top right)
Moreover, some reverse cameras have different mounting brackets to allow you to get a device that is ideal for your car.  It is, therefore, important to identify how and where you want to mount the camera before selecting a particular type.
Are you looking for a reverse camera that will cause little or no changes to the look of your car? If your answer is yes, then you should consider an integrated reverse camera system.  These cameras are usually integrated into a number plate, stock bracket, or a tailgate handle.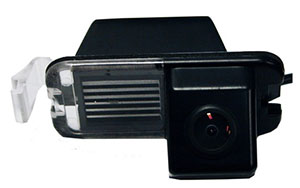 To install such a reverse camera, you just need to replace your old part with the one containing the reverse camera. It is not easy for other drivers to notice such reverse cameras.
Neltronics offers top quality cameras to ensure that you get value for your money. Our products are optimized to allow you to reverse more easily and safely. Whether you are looking for an integrated reverse camera or an ordinary reverse camera, Neltronics has a suitable solution for you.
Check out the full range of quality NESA reversing cameras and monitors (see links below).
Provide a clear view when traveling in reverse
There is only one way to ensure that nothing is blocking your path when you are going in reverse in your vehicle and that is by installing a vehicle reverse camera.
These cameras provide a clear view of the rear of the vehicle allowing the driver to check the area they cannot see from inside the vehicle while they are driving.  Even checking around the vehicle before driving does not provide the same level of safety as a constant view with a video camera.
We can only see when there is a view and with a vehicle reverse camera what was previously unseen becomes visible on the dash mounted screen.  For your safety, consider bringing the hidden into view with a vehicle reverse camera on your vehicle.
For our Neltronics range of vehicle reverse cameras for passenger vehicles, click here.
For our Neltronics range of vehicle reverse cameras for commercial/heavy duty vehicles, click here.