Waylens Secure360 Premium Dash Cam (WiFi)
$599.00incl. GST
Product Enquiry
The Waylens Secure 360 is now discontinued.
OUT OF STOCK - Click "Product Enquiry" Above To Request ETA
Description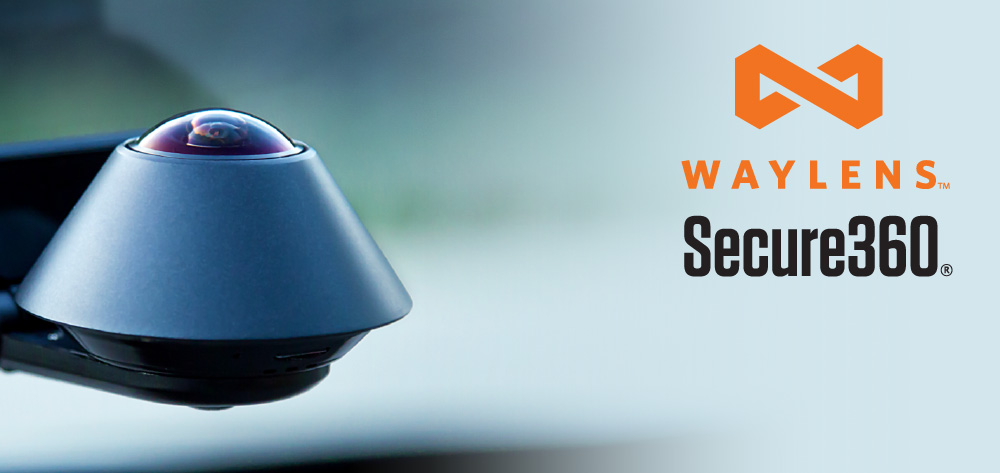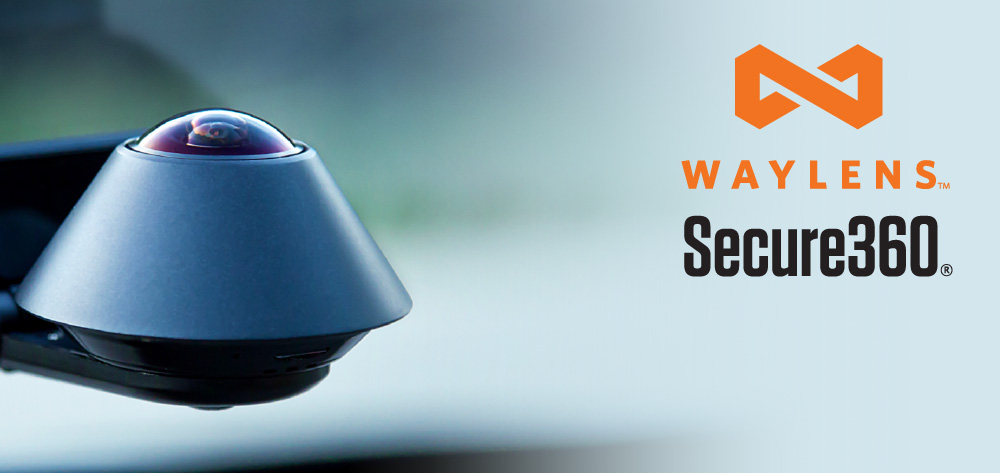 The Ultimate Dash Cam That Sees Everything
Secure360 is the connected 360 degree dash cam that captures everything going on in and around your vehicle, all the time, even when parked.
With an intuitive 360º, 7 element all glass lens, the Secure360 sees all. View in an immersive 360º video or split screen of both the front view and vehicle interior. Access video recordings via smartphone and save on your phone for safe keeping. The Secure360 features state-of-the-art sensors including doppler radar and an accelerometer to detect movement to automatically begin recording in case of a vehicle break-in or a collision when left unattended.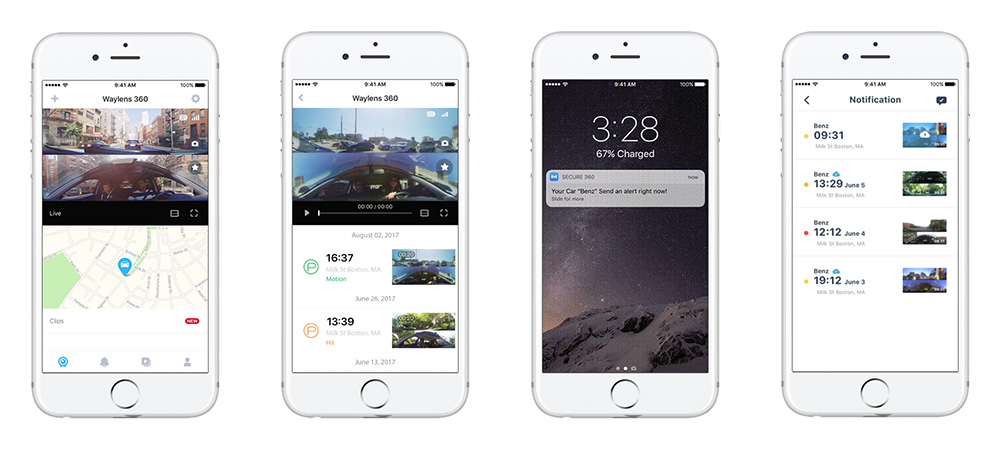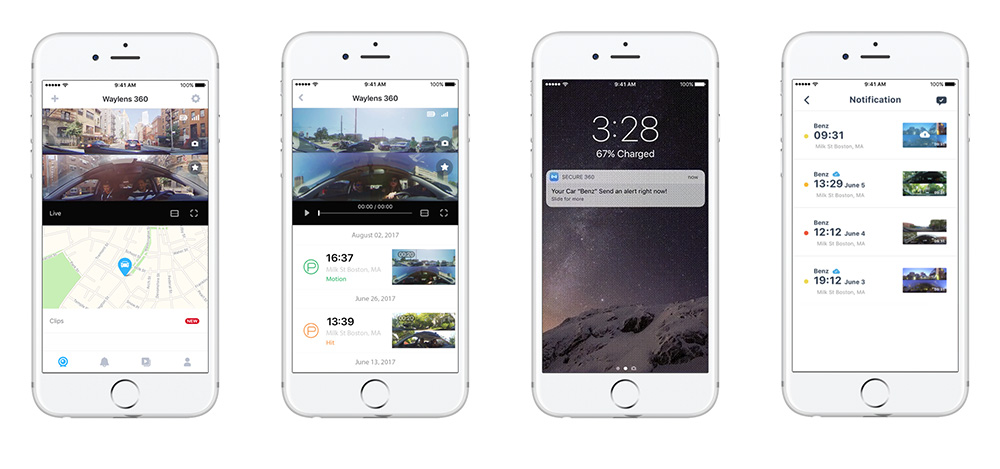 Even some of the best dash cams can drain your vehicle battery quickly when hard wired for parking protection mode, not the Secure360. Utilising advanced Smart Power Management and low power consumption of the internal sensors, the Secure360 will operate for up to 360 hours (15 days) in parking mode without draining your vehicles battery. The combined Sony image sensor along with an Ambarella CPU, provide crystal clear and sharp Full HD video.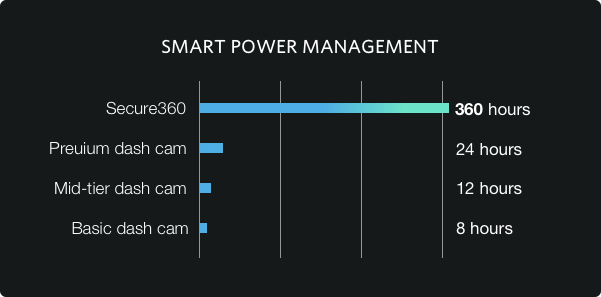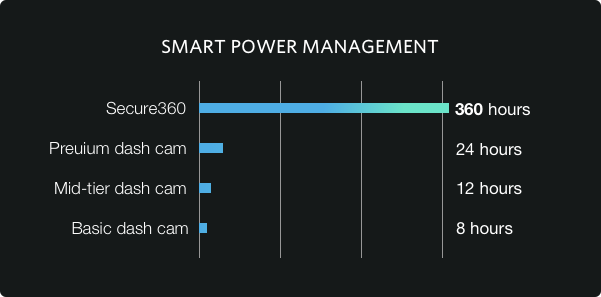 360 DEGREE VISION
7 Element glass lens provides a seamless
360º view in and around your car
NIGHT VISION
IR LEDs help the Secure360 see in low
light conditions, even in the dark
PREMIUM CMOS SENSOR
High sensitivity SONY sensor with high
pixel density for a super sharp video image
FAST PROCESSING
High-performance Ambarella processor for
super sharp and clear video
ADVANCED SENSOR FUSION
Fusion of radar, 3-axis accelerometer, and
GPS provide intelligent event detection for
your parked vehicle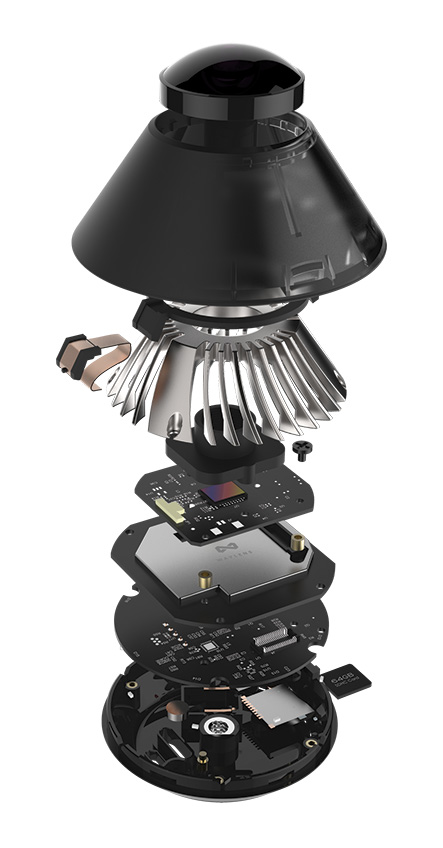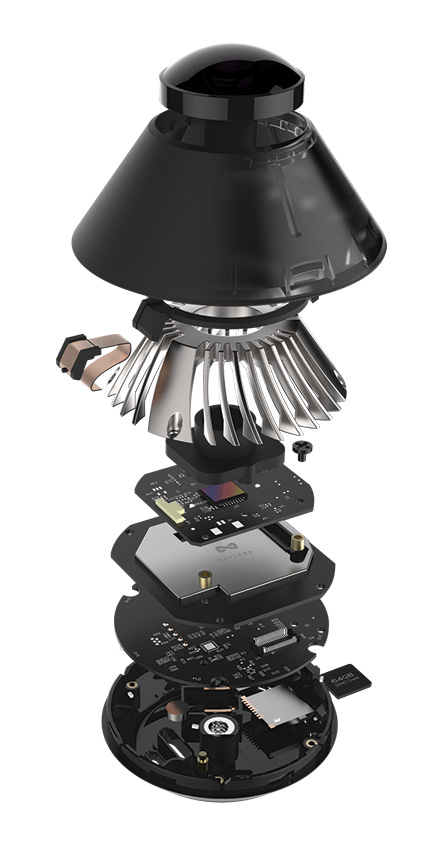 HDR
Advanced HDR engine with multi-exposure
fusion and motion artefact reduction
provides crystal clear video
SMART THERMAL MANAGEMENT
The deliberate absence of a battery in the
camera body and a novel spiral
architecture optimizes heat dispersion to
perform under extreme conditions
SMART POWER MANAGEMENT
Low-power sensors sleep with one eye
open, protecting an unattended vehicle for
an unprecedented 360 hours or 15 days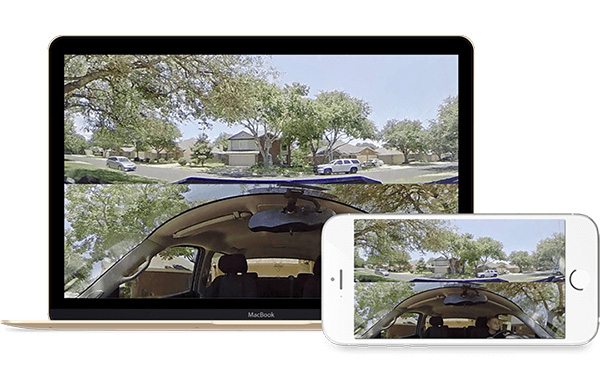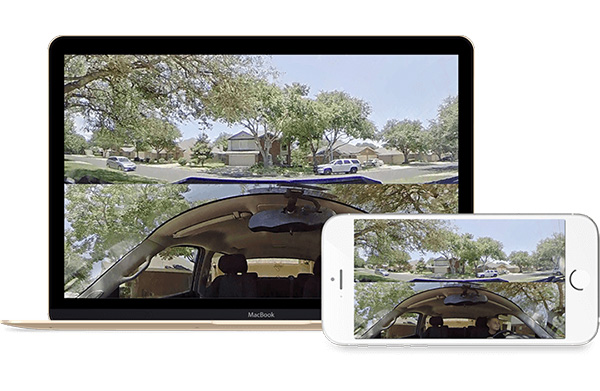 Front & Interior View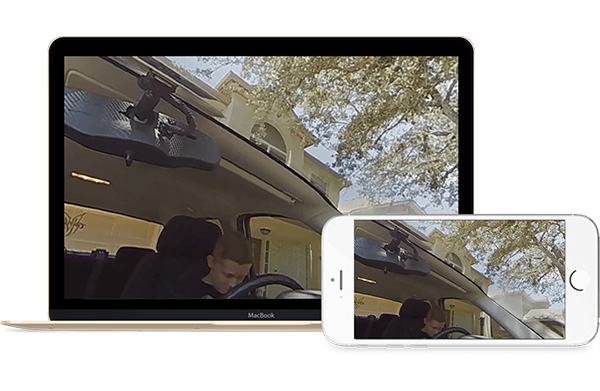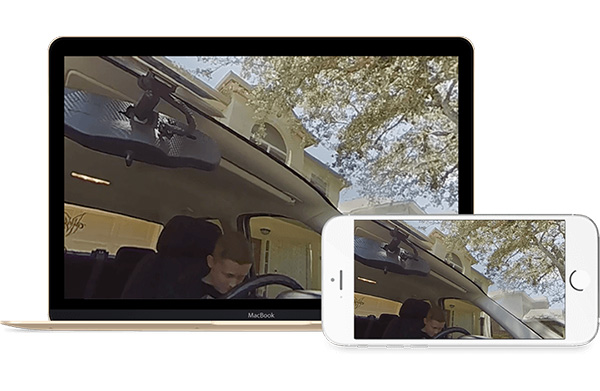 360 Degree Immersive View
Download iOS or Android apps here:
HARDWARE
Lens
f/2.0 aperture
7 elements aspherical lens of high quality glass
Metal barrel
Fixed focus
CMOS Sensor
Optical size 1/2.9"
Pixel 1.62 um x 1.62 um
Back-illuminated structure
High sensitivity
High dynamic range
Other Sensors
Radar
Three-axis accelerometer
Three-axis gyro
Three-axis magnetometer
GPS
High-precision GPS module
Image Signal Processor
Processing speed: 318M pixels/second
Scenic mode (day time)
Night recording mode
Connectivity
WI-FI 802.11 b/g/n
Bluetooth 2.1 + EDR
Bluetooth 4.0 low energy (BLE)
Memory
MicroSD card up to 256 GB (not included - High endurance card recommended)
Memory card slot
Audio
Internal microphone
Speaker
SOFTWARE
Video Recording
 Advanced H.264 compression and flexible rate control
Multiple stream encoding
Advanced Image Processing
Motion compensated 3D noise reduction
Black level correction
Dynamic and static defect pixel cluster correction
Lens shading correction
AE and AWB
Advanced Recording Features
Auto start and stop with engine
Continuous Loop recording
Quick start and record while parked
Bookmarking with optional remote control
A/V Formats
Video formats supported: H.264 BP/MP/HP Level 5.1
AAC-LC audio up to 48kHz