Rear View Mirror with GPS Navigation & Reverse Camera Input (NSR-N43)
$599.00incl. GST
Product Enquiry
This product is not available for purchase online. Please contact us for your nearest dealer.
OUT OF STOCK - Click "Product Enquiry" Above To Request ETA
Description
The ultimate all-in-one rear view mirror. The latest in GPS navigation products, the NSR-N43 is a 4.3" touchscreen GPS navigation rear-view mirror with reverse camera input, AV input and media player* all built in to the WinCE 6.0 operating system. The high-quality touchscreen is mounted behind flawless two-way mirror, so when it's switched off, it becomes invisible and looks like a standard mirror. The screen can also automatically adjust its brightness according to the ambient light – brighter during the day, darker at night. The navigation software loaded on the device is the world renowned NDrive with the Australian Navteq map preloaded. NDrive features include: 3D landmarks, route planning, save position in favourites, POI search, advanced search engine, lane assistance, signposts, text to speech, favourites import from Google Maps, speed alert and speed camera database.
The NSR-N43 GPS navigation rear-view mirror comes with 3 years FREE map updates**.
*Video files, regardless of format, must not be higher than 480 x 272 pixels. A video converter program can be used to reduce the resolution before saving to the memory card.
**Map updates requires download of NPlus updater software. Go to Downloads tab and select the version for your operating system (Win or Mac).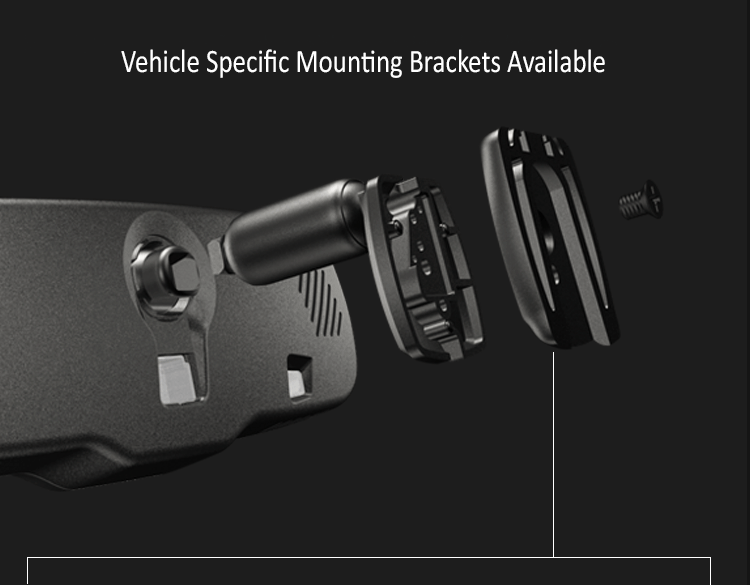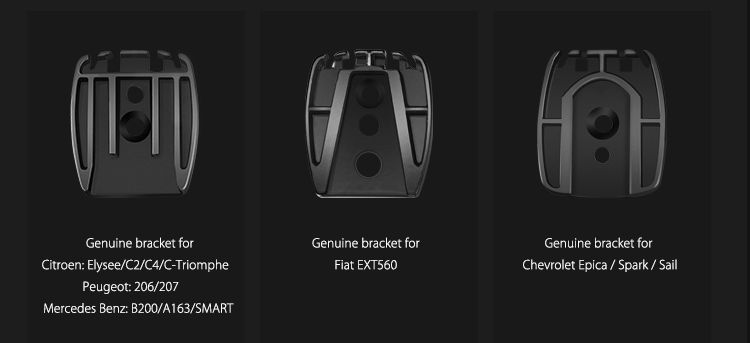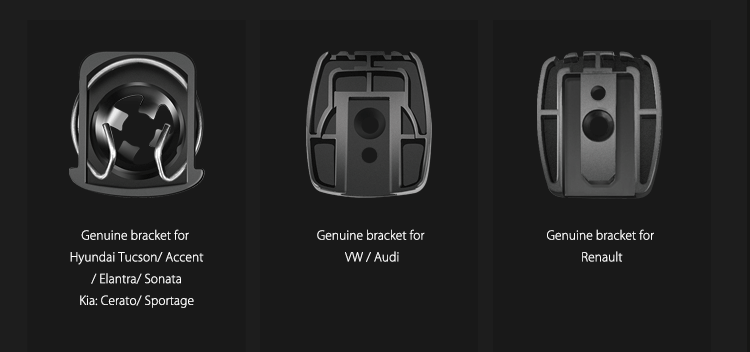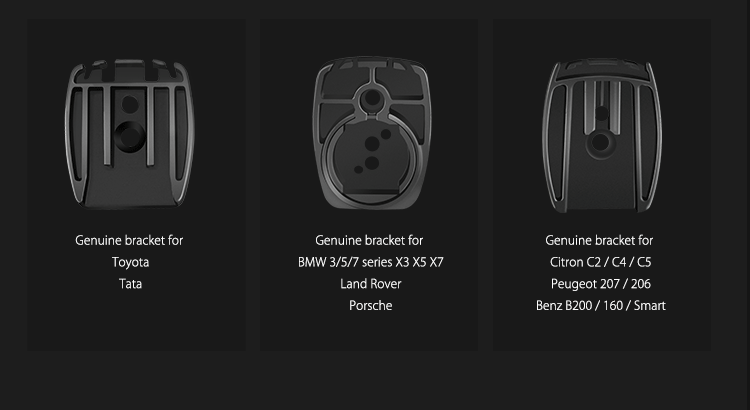 For more bracket mounts, contact us with your vehicle make and model to check availability.
FEATURES
4.3" Rear View Mirror Monitor with GPS
MicroSD Card Expansion slot
Adjustable reverse guidelines (switchable)
Inputs: 2 (1 x AV in & 1 x Camera with reverse trigger)
3 years FREE map updates*
NDrive Navigation Features
POI search Create, import/export itineraries
Avoid tolls routing option
Favourites (create and import from Google)
Multiple languages available
*Map updates require download of NPlus updater software. Registration required.