Escort X80 International – Radar & Laser Detector
$699.00&nbspincl. GST
Product EnquiryBuy Now
This product is currently out of stock. If you wish to backorder, please contact us.


Affordable and powerful. The Escort X80 International provides long range protection against police radar and laser with added Bluetooth and Escort Live integration.

Long-Range Protection
Early warning and fast response on all radar bands including conventional K-band and Ka-band. Multiple high-performance laser sensors provide maximum laser warning and off-axis protection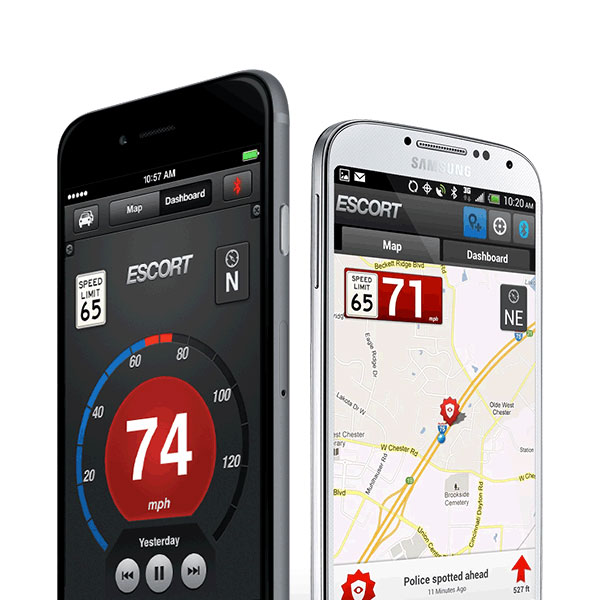 Rich Data plus the Power of Community
Escort X80 protects drivers beyond conventional radar and laser threats by integrating with Escort Live via Bluetooth. Escort Live provides additional protection against mobile speed cameras and police locations reported by other drivers in the area, also uses the Defender Database of thousands of redlight and speed camera locations in Australia and New Zealand. Using your phone's GPS, the X80 and Escort Live combination can give early warning of fixed cameras just like the Escort IX, Redline EX or Max 360, but at a fraction of the price.
IVT Filter™
Automatically reduces false alerts from moving In-Vehicle Technology sources such as collision avoidance systems and adaptive cruise control.
The Total Package
Escort X80 comes complete with everything you need: a unique SmartCord with built-in alert lamp and mute button, our best quick-release magnetic StickyCup mount and a travel case.
Note: Vehicle speed and fixed camera/redlight camera warnings will only display on the unit if connected to Escort Live.
Download Escort Live here:
Disclaimer: These devices are designed as safety warning systems to give the driver advanced warning of speed measuring devices and traffic hazards. Escort and its partners in no way condone speeding or dangerous driving. These devices do not guarantee that you will not be detected and issued an infringement if driving outside the law. Escort and its partners are in no way responsible for the use/misuse of these devices, and as a result, will never offer reimbursement of speeding infringements for any reason.
The use of the radar and laser detection features may be illegal in some states. Check applicable laws before using. Escort and its partners cannot be held liable for the illegal use of radar and laser detection features by an owner in jurisdictions where it is prohibited.
Operating Bands
X-band 10.525 GHz ± 25 MHz
K-band 23.950 GHz ± 100 MHz
Ka-band 34.700 GHz ± 1300 MHz
Laser 904nm, 33 MHz Bandwidth
Radar Receiver / Detector Type
Superheterodyne, Varactor-Tuned VCO
Digital Signal Processing (DSP)
Laser Detection
Quantum Limited Video Receiver
Multiple Laser Sensor Diodes
Auto Calibration Circuitry
Display Type
OLED Graphic
CruiseAlert™
Bar Graph
ExpertMeter™
SpecDisplay™
3-Level Dimming plus Full Dark Mode
User Selectable Options
Pilot: Scanning Bar / Full Word
Display Colour: Blue / Green / Red / Amber
Meter Mode: Standard / Spec / Expert
Tones: Standard / Mild
AutoMute: On / Off
Language: English / Spanish
Units: English / Metric
Voice: On / Off
Radar / Laser Bands: User Selectable
Additional Preferences when connected to ESCORT Live
Cruise Alert: 20 – 160 mph
Speed Display: On / Off
Mute, AutoMute and SmartMute
Power Requirement
12VDC, Negative Ground
Escort SmartCord® Included
Sensitivity Control
Highway, Auto and Auto No X