For auto enthusiasts, it is exciting to capture every detail of your drive and share with other motorists and friends. Motorists use various methods to capture their best driving moments.
Combining video with the captured vehicle performance data is a daunting task for most motorsport enthusiasts. This makes it difficult for many motorists to rebuild a reality of their thrilling driving moments. With a suitable data-logging dash mounted camera, you can capture your best driving moments with ease.
A spec allows you to record the thrill of your drive and the driving performance of your vehicle with ease. With this device installed in your vehicle, you cannot miss to capture your best driving moments. In case you are an auto enthusiast and like monitoring the performance of your car, then you should invest in a powerful data-logging performance driving camera such as the Waylens Horizon.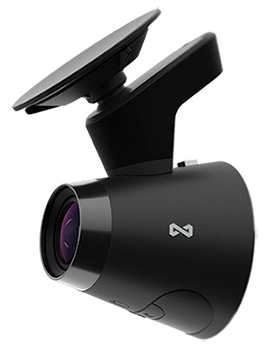 The Waylens Horizon Driving Camera is designed and optimized to allow you to capture every detail of your drive. This data-logging camera also allows you to overlay the captured driving performance data on video.
In addition, with the Waylens Horizon, it is easy to share videos of your driving racing performance with friends and other auto enthusiasts. To edit or share the video, you just need to download the Waylens smartphone app. In case you have been finding it difficult to record your best driving moments, then you should equip your vehicle with this powerful performance driving camera.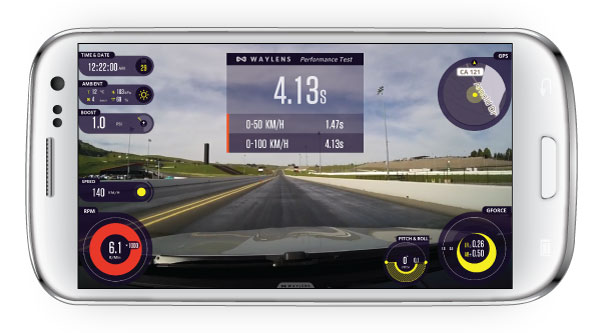 The Waylens Horizon Driving Camera is a powerful dashcam drive recorder that has been designed for today's driving enthusiasts. Apart from recording high quality video files, this unique camera is also designed to operate as a lap timer and a vehicle performance logger.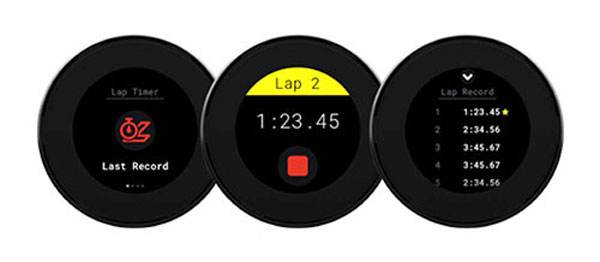 Imagine recording your 0 to 100 km/hr times and video and showing your friends!
The Waylens Horizon Data-logging Camera captures 1080p, 60fps video. Moreover, it is capable of recording G-force and GPS position of your vehicle.
Would you like to know how the performance of your vehicle is affected by ambient conditions? The barometer of the Waylens Horizon enables you to know the impact of the ambient conditions on the performance of your car.
Also, the Waylens Horizon features a GPS module that enables you to track the path of your vehicle with high accuracy. In addition, this data-logging camera features microphones that are capable of capturing the stereo audio and the revolution of the engine.
This  camera is capable of recording various parameters including speed, boost pressure, revolutions per minute (RPM), G-force, and GPS position. Apart from logging the performance of your vehicle, this device also operates as a premium video camera and lap timer. Moreover, the Waylens Horizon Performance Logger is designed to allow you to share the performance data of your vehicle with friends and other motorists.
To ensure that you record high quality video files, the Waylens Horizon Driving Camera offers motion compensated 3D noise reduction, black level correction, lens shading correction, and static and dynamic defect pixel cluster correction. In addition, the camera allows continuous recording, auto start and stop, and bookmarking with remote control.
The display, sensors, image signal processor, and GPS module of the Waylens Horizon Driving Camera are designed to enable you to capture high quality vehicle performance data and video files. Its display offers a resolution of 400 X 400 and a theoretical contrast ratio of 2,000,000: 1.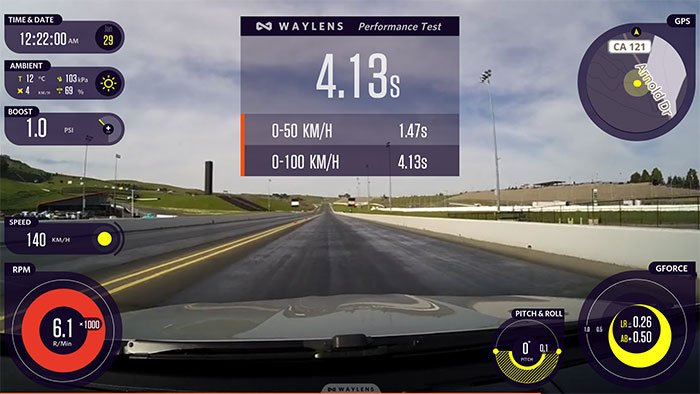 The Waylens Horizon camera has a memory card slot and supports cards of up to 128 GB. It also has a rechargeable lithium-ion battery.
This camera supports Wifi 802.11 b/g/n, Bluetooth 4.0 Low Energy (BLE), and Bluetooth 2.1 + EDR. These connectivity options allow you to send your video files to other devices with ease. For more details about this product, check out the technical specifications of the Waylens Horizon Dash Cam.
If you are planning to equip your vehicle with a performance video recording and logging device, then you should consider the Waylens Horizon.
Regarding price, since most performance drive recorders are dedicated units they can be expensive.  The great news is that the Waylens Horizon dash cam is 1/3 the price of other drive recorders and provides the same main features.  Have a look at our current advertised special price for this unique camera.
For more than two decades, Neltronics has been providing Australian motorists with after-market products. We are committed to providing our customers with high quality solutions.
Our products are selected for Australian conditions and Australian motorists, and they are designed to give you value for your money. Check out our windscreen-mount dash cams for a complete list of drive recorders that Neltronics offers.
Contact us today to learn more about our products.