Windscreen dash cams are becoming popular pieces of tech. While they're great for personal use, they don't always capture everything.
What happens if you need footage of something that wasn't right in front of your vehicle?
For commercial vehicles, the clear choice is to look at installing dedicated multi-channel drive recorders.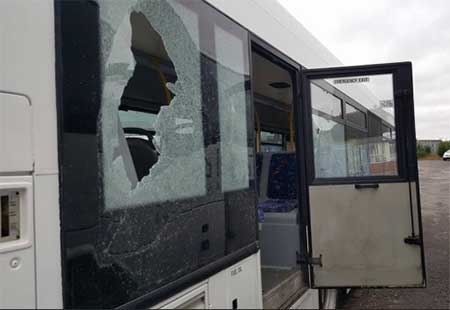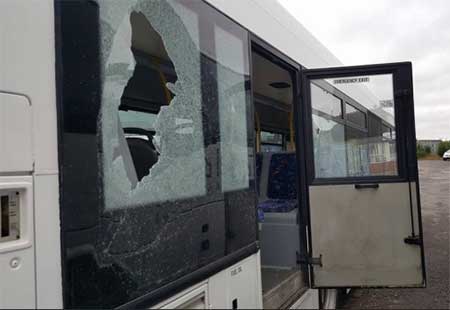 (vandalism, accidents, road rage, passenger incidences are all events that should be recorded to defend from fraudulent claims and to protect your fleet business) 
This customizable equipment can put eyes all around your vehicle capturing important footage. They work with minimal input from the driver and they don't obstruct the driver's view of the road.
Why is it important to record your vehicles in the field?
The main reason is in the event of an accident.  If another vehicle collides with your truck or a vehicle in your fleet, you want to know exactly what happened.
You won't be the only one who needs to know. That information is crucial to insurance companies and law enforcement.
Hard video evidence can save you a lot of headaches.
A vehicle drive recorder isn't just for emergencies.  Footage captured by drive recorders can be used for training purposes.
Show your new employees footage from your best driver and show them real-life situations and how to react. This makes a much bigger impact than a boring slideshow.
If you're ready to get started setting up your multi-channel drive recorder, you've come to the right place.
Neltronics (Australia) offers what you need to record everything around your vehicle.
The first thing you'll need is the actual drive recorder. A multi-channel drive recorder is the brain of the whole system. It processes video inputs and records footage on various media formats depending on which one works best for you.
Some high-end vehicle drive recorders even have GPS to pinpoint times and locations at any moment of your recording.
One popular multi-channel drive recorder is the Neltronics DVR-4101Q. This is a digital video recorder with four channels.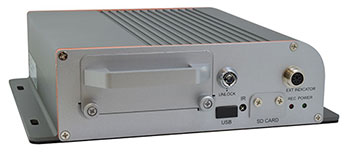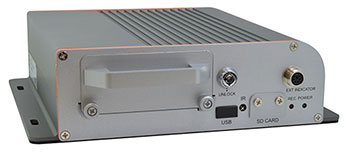 (the Neltronics DVR-4101Q multi-channel drive recorder)
Each channel is an input for a different camera so you can have up to four cameras simultaneously recording. It has a built-in GPS, multiple recording options, and an RCA output for a video screen.
The advantage of having four cameras recording at the same time is a 360-degree view of what's around the vehicle. In the unfortunate event of an accident, you don't know where on the vehicle it's going to occur. Since something could happen anywhere, you need that 360-degree view for full protection.
The built-in GPS eliminates any dispute of the time, location, and even speed of an incident. It's a whole new level of capturing vital information that can be used by authorities and insurance companies to protect your business.
If you're looking for something more advanced, consider the fleetminder MDVR.
This is another multi-channel driver recorder with a built-in GPS, but this has some additional features that could benefit your business.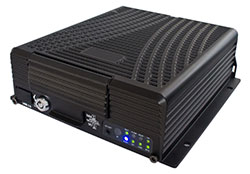 The biggest difference is the ability to transmit live streaming video, tracking, GPS, and other vehicle data. Rather than putting the data on a hard drive or SD card and watching it later, a live stream can keep your headquarters up to the second on what's happening now.
This vehicle drive recorder can give you reports on inefficient staff and assets, reduce mileage and vehicle use, and even reduce insurance premiums.
(list of reports available from a combo GPS tracking and DVR system)
Once you have your vehicle drive recorder, you're going to need cameras. There are a few different options for cameras from simple side-mount cameras to 360-degree monitoring systems. Consider how many you need and which benefits will be most useful to you.
A popular camera to pair with multi-channel drive recorders is the CCS-501. This is side mount camera can be mounted anywhere on your vehicle. It has a built-in microphone, so it can record both video and audio. If you have it feeding a screen in the cabin, these can be great for eliminating blind spots making the vehicle safer. It has a 150-degree angle and infrared LEDs for low-light image enhancement.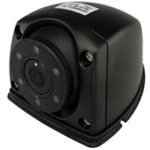 (The CCS-501 premium side mount vehicle camera)
To ensure these products work as intended, we recommend professional installation. A professional installer can save you the hassle of installing yourself and give you peace of mind that it was done right the first time.
The benefits of a multi-channel drive recorder are many – whether it's protecting your business in an accident or giving you a closer look into the workflow of your fleet, a multi-camera system is a must-have for commercial vehicles.
Any equipment that improves both the safety and efficiency of your fleet is a no-brainer.