No matter how careful or how cautious we are, there is always a chance we're going to miss something when we reverse our vehicles – a steel bollard, a tree, rubbish bin, a mailbox.
But many more serious accidents happen when reversing every day.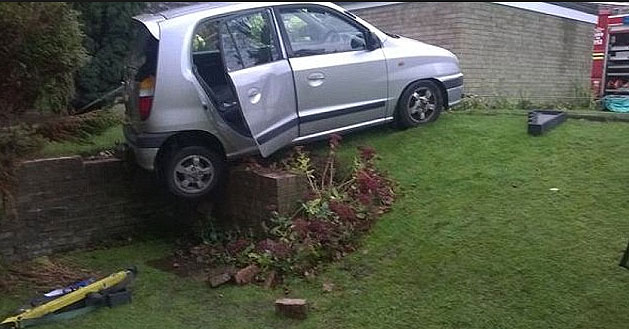 If you think it's harder now than it used to be to see when you're reversing, you are right. Stricter safety regulations over the years have required thicker, stronger pillars in cars to protect us in rollover accidents. While this has obvious upsides, it also has a downside in visibility. Bigger pillars mean bigger blind spots.
Even if we check our mirrors and turn our heads when reversing, there are still spots behind us that we just can't see. When mirrors aren't enough and your car doesn't already have a reverse camera, there's something you can do to increase visibility.
Aftermarket reverse cameras can mount directly to your car, truck, or SUV. A reverse camera adds a large measure of visibility and makes reversing safer and easier. There is a wide variety of different kinds of aftermarket reverse cameras to choose from.
Small, universal cameras can mount anywhere on your vehicle. These are so small and discreet that other drivers won't even notice they're on the car. The small cameras are pretty low-cost and good enough for those of us who just want to be able to see behind us.
Neltronics makes a couple options in this category including a mini camera that comes with a butterfly mount and a flush mount. The butterfly mount allows you to mount it to a number plate or under a hatch release handle. The flush mount gives you the option to mount it flush with your bumper. There are a few similar cameras with different mounting brackets so you can find the one that's perfect for the spot on your car that you have in mind. You can even paint the brackets to match your car.
These cameras have 170 degree view angles and automatic white balance. They have a minimum illumination of 0.2 lux. Lux is a unit of measurement for illumination in an area. One lux is one lumen per square meter. A mostly clear night outside would be around 0.2 lux. Cameras in low-light conditions are useful because it's even harder to see behind you normally in the dark. Those reverse lights only do so much. That's where a low-light reverse camera comes in handy.
Some cameras systems give you a full 360-degree view of what's all around the car. This adds another layer of safety and awareness of your surroundings. Parking gets even easier since you can see exactly how far away you are from the car in front of you and behind you. 360- degree view cameras systems are a great way to maximize safety and prevent damage to your car, other cars, and other property.
Neltronics has a system available called NAVM (Neltronics All-Around View Monitoring) 360. This is a system of four cameras with ultra-wide view angles to give you the best possible look at what's all around your vehicle. Not only do you get a full 360 degree view, but you can even get a top-down birds-eye view.
If you want your reverse camera to obstruct the look of your car as little as possible, there are cameras that mount right to your number plate. There are even some that replace your existing number plate bracket to one with a camera on it. This makes it look like your car came from the factory with a reverse camera. It also happens to be a great spot to put a camera. You can get one that was designed and built to fit your specific vehicle. It's the best way to make your car safer without cramping your style.
Neltronics makes a mini camera with a number plate bracket attached and they also make them to custom fit for your vehicle which replaces the stock bracket. If you happen to drive a Toyota Hilux or a Ford Ranger, Neltronics offers a reverse camera specifically to replace the tailgate handle. Just switch it out with the old one and thread the wiring through for a clear image of what's behind you. It's almost impossible to tell that it's aftermarket. These units have a minimum illumination of 0.01 lux making them excellent for low-light conditions.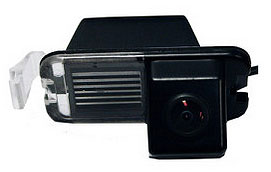 No matter what style of backup camera you choose, it's a good investment. It's an investment in safety and accident prevention. Parking gets easier, reversing out of the driveway gets safer, and driving, in general, becomes a better experience.
Neltronics offers many options to make it easier for you to find a camera that fits your style, your budget, and your vehicle. From the first time you drive your car with a reverse camera, you'll forget how you ever drove without one.