When there's a traffic accident, it's always one person's word against another. Nobody will take the blame and nobody will change their stories. This makes nothing but headaches for the authorities, insurance companies, and the people involved.
The best way to get documentation of what really happened is with a HD dash cam. They're becoming more and more popular all across Australia and New Zealand.
Dash cams aren't just for capturing traffic incidents. They can also spot anything that authorities might want to see like an altercation on the road.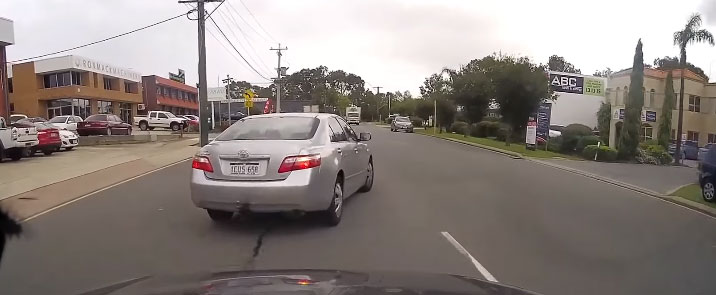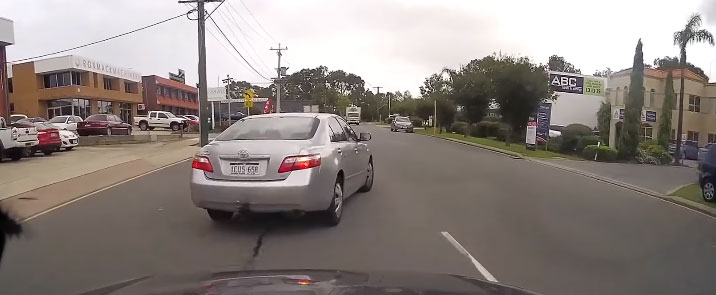 (HD dash cam video – above picture)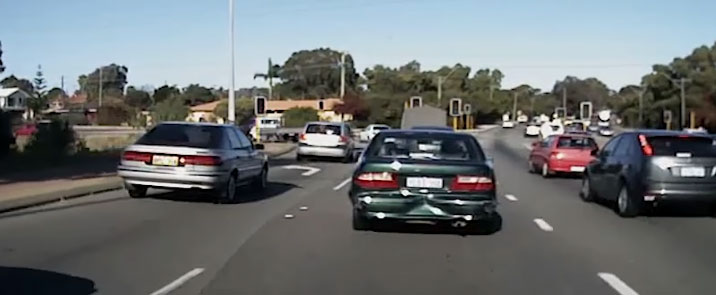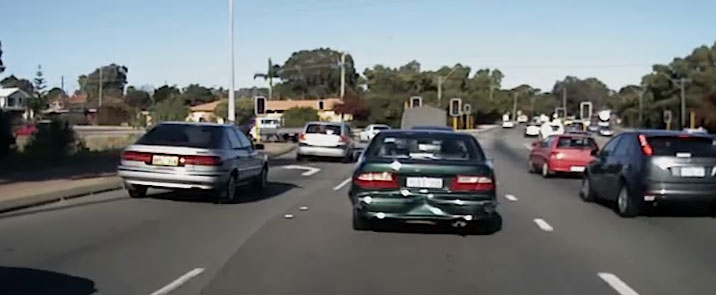 (in comparison to standard definition dash cam video being almost impossible to read the licence plate numbers)
Maybe there's a hit and run incident and the car was too quick for anyone to get the plate number. That's where the dash cam comes in.
If a car runs a red light, authorities want to know exactly what the traffic light situation was at the time of an accident. That's difficult for motorists and bystanders to remember. A dash cam, however, remembers everything.
When it comes down to it, a dash cam is safety equipment. So how can you get a HD dash cam in your vehicle? Since cars don't come with dash cams, the aftermarket has you covered. Neltronics has some of the most popular, highest quality HD dash cams on the market.
One of the strongest players in the market of windscreen mounted HD dash cams is the NESA CDV-350GPS. This is a premium product from the high-quality construction to the advanced features. It records video in Super HD 1296p, WDR (Wide Dynamic Range), has a built-in GPS, and comes with advanced safety tech you'd expect to find on an expensive luxury car.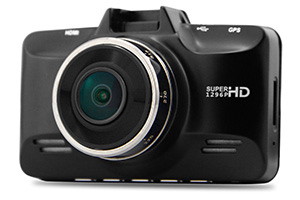 (The NESA CDV-350GPS, a reliable, super HD dash cam)
You've probably heard of Full HD or 1080p resolution. It's popular with modern televisions. This dash cam, however, records in Super HD. Shooting in 1296p at 30 frames per second, this little camera gives you the clearest, sharpest video available from a HD dash cam. High resolution is important when determining a plate number from a distance.
High resolution doesn't do you much good if the camera can't perform in low light. Low light performance is especially important in dash cams since so much driving and so many accidents occur at night. That's why the CDV-350GPS comes with WDR.
WDR makes low-light footage much brighter and more colorful than a non-WDR camera. You don't have to rely on street lights to get decent footage.
Many new cars come with safety tech like lane departure warning and forward collision warning, but these features aren't cheap. If you want to add these features to your car, you can with this dash cam. It has a lane departure warning feature that reads the lines on the road and alerts you if you're drifting out of your lane. If you're too close to the car in front of you, the forward collision warning kicks in and alerts you to back off.
The CDV-350GPS also includes a parking protection mode. It can detect if your vehicle has been hit while parked and automatically starts recording to see what happened. No more worrying about whether or not they left a note! This feature requires a permanent power supply, so you or your installer will have to do some additional wiring to use this feature.
Why would you need a GPS in a dash cam? The camera doesn't give you directions, but it does tell you exactly where something happened at any given time it's recording.
Not only does it record your location, but also your speed. This data is invaluable to authorities in investigating an accident. When their job is easier, you benefit by your case being solved sooner.
All of these incredible features are packed into a sturdy HD dash cam that's easy to use. It's made of a tough metal shell rather than cheap plastic. The button layout is clear and straightforward giving it a delightful user interface. The camera makes it very clear where everything plugs in and how to use its handy features.
Data is kept safe on a MicroSD card.
A 32Gb MicroSD card is included with a purchase of the CDV-350GPS, but you can swap it out for up to 128Gb.
It also has outputs for USB and HDMI giving you options for viewing your footage.
While this windscreen mounted dash cam is fairly easy to install, we encourage professional installation, especially if you want it hardwired into your car.
From something as small as keeping you in your lane or something as big as saving you from wrongful prosecution or busting someone for insurance fraud, a HD dash cam is important safety equipment for your vehicle. Like all safety gear, you hope you never need it. When you do need it, however, you don't know what you would have done without it.