If an incident occurs inside of a bus, coach or passenger transport vehicle, it can be difficult to determine the cause. Everyone you ask is going to have a different story.
The driver can never know for sure what happened because the driver was focused on the road usually at the time of the incident or was concentrating on another duty.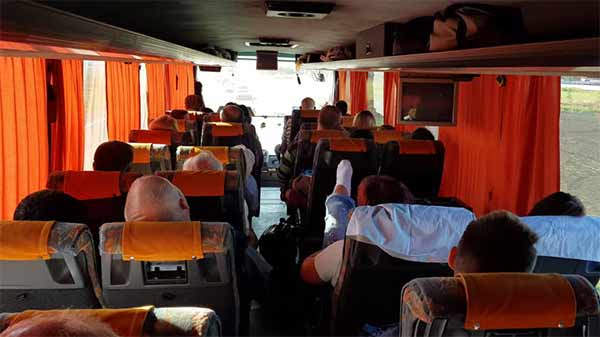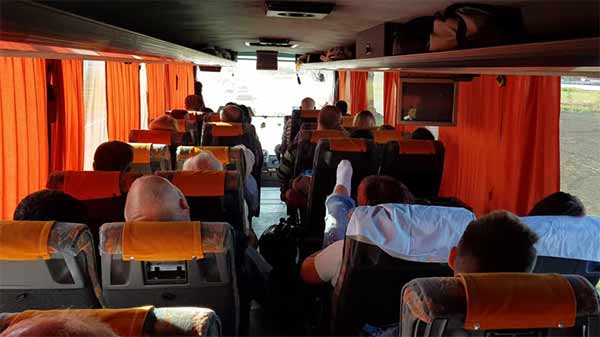 Hard evidence of anything that happens around your vehicle can be obtained with a good vehicle drive recorder and camera system.
When you think of a drive recorder, you probably think of a windshield mounted dash cam. While this is a good device for recording the road in front, it's benefit is limited with recording all the events taking place in and around the vehicle.
The solution is a multi-channel video recording device which is able to connect to multiple video cameras.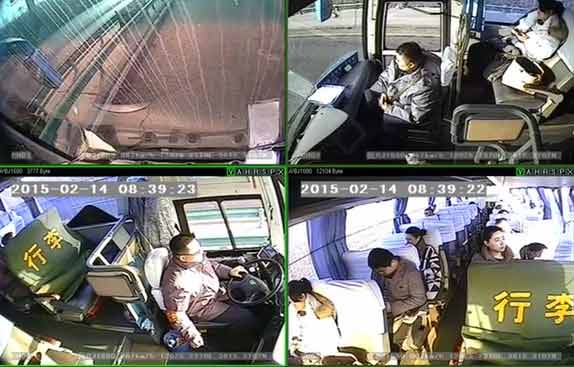 Multi-camera (channel) vehicle drive recorders are used by bus, coach and passenger transport fleets all over the world for safety and security.  The vehicle video recorders don't only record what happens on the road, but what happens on the interior of the vehicle as well.
Also with a windshield dash cam, you have limited options with storage. You also get much more data storage space (hours of recording) with a multi-channel vehicle drive recorder.
Video evidence of an incident can be crucial in order to avoid fraudulent or damaging insurance claims. If you have an unruly passenger and some sort of disturbance or altercation arose, you want to know exactly what happened. One person's word against another doesn't give you the whole story.
Neltronics Australia offers just what you need including a range of commercial vehicle drive recorders. Whether you're looking to add new equipment to your bus or upgrade some old gear, Neltronics has a big selection of available options.
One of the most popular vehicle drive recorders is the DVR-4000Q which is a heavy duty, commercial grade unit.
This is a four channel DVR (digital video recorder) with a built-in GPS. Having four channels means it can connect up to four video cameras inside or outside the bus. Each channel has an individual trigger to record live video.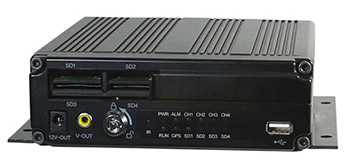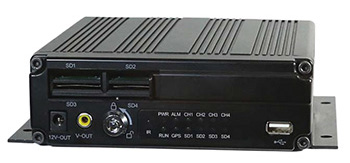 (The NESA DVR-4000Q four channel video drive recorder  – records on 4 x SD cards, or an external hard drive)

There are a couple options when it comes to recording on the DVR-4000Q. You can either use four SD cards or you can connect an external hard drive via the USB port. These are both good options because both options are portable. It's easy to take your recording from the DVR and transfer it to a computer.
The built-in GPS is a great feature on any vehicle drive recorder. It keeps track of the location and speed of the vehicle to add even more accuracy and detail to the evidence you capture. The DVR-4000Q also has a graphical user interface. Just hook up a screen via the RCA video output to view your footage or watch the video on your computer using the SD cards or hard drive.
If you prefer to have the hard drive mounted internally then the NESA  DVR-4101Q is the best solution.  A common sized 2.5″ hard drive up to 1TB can be fitted.  You can order this drive recorder from Neltronics with or without the internal hard drive supplied.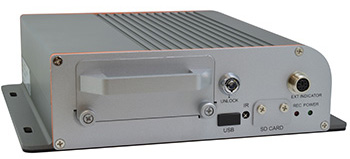 (The NESA DVR-4101Q four channel video drive recorder  – records on internal hard drive)
If you're looking for a vehicle drive recorder with a screen built right in, consider the NSM-90GPSDVR. This unit has a 9" quad touchscreen monitor so you can have a view of up to four camera feeds at the same time on one screen.  Each camera input is recorded on it's own Micro SD card.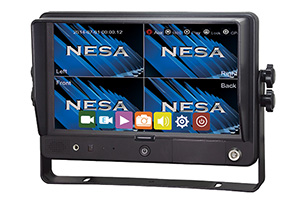 (The 9" Quad Touchscreen Monitor with 4 Channel Drive Recorder – records on 4 x Micro SD cards)
The user interface is responsive and easy to use. It comes with all of the mounting hardware you need to get it hooked up to your bus, coach or passenger transport vehicle. For any vehicle drive recorder, we recommend professional installation.
Camera options
The freedom to use multiple cameras also allows you to use different types and styles of video cameras and the flexibility to mount them for maximum viewing coverage inside and outside the vehicle.
For example, there are low-light models with built-in infrared LED lighting, cameras with different viewing angles, etc.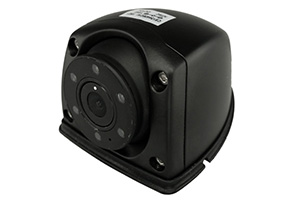 (exterior side mounted camera example …the CCS-501)
To view the full-range of vehicle cameras Neltronics has to offer click here.
Besides the benefits of recording from multiple cameras, a vehicle drive recorder has many other advantages.
For starters, a vehicle drive recorder is hidden (usually mounted under a seat or other panel). With a windshield dash cam, everybody can see that there's a dashcam fitted. Hidden mounting can prevent theft, intentional interference by passengers and it doesn't obstruct the driver's visibility.
These recorders also have a permanent power connection making the video recording function automatic without accidental disconnection from a power socket on the dash.
By installing a drive recorder and a number of cameras you'll have video evidence of any unruly or suspicious activity. In serious situations, it can provide invaluable evidence to insurance companies and the authorities.
If safety and security are your top priorities, a vehicle drive recorder is a good investment.