As reversing cameras become more and more common as standard equipment on new cars, you might feel like you're falling behind on car tech if your vehicle doesn't have one.
Even if your car is new or just a couple years old, maybe you just missed the boat with built-in reversing cameras. No matter how old your car is, aftermarket reversing cameras are an option to keep you, drivers around you, and pedestrians more safe.
If it seems to you like visibility has been getting worse in new cars compared to older cars, you're not crazy. Tougher safety regulations mean the pillars that hold our cars together have gotten thicker and stronger. While this protects us in rollover crashes, it does hurt visibility at all angles.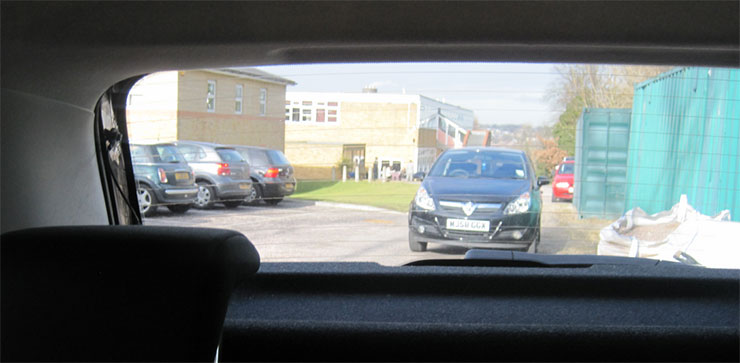 (modern vehicles have thick pillars and smaller windows making it much more difficult to see behind when reversing)
That's where an aftermarket reversing camera comes in handy. There's so much new technology out there that there might be products you didn't know you could get. Neltronics offers a wide range of the latest technologies for keeping you safe on the road.
Obviously the first component of your reversing camera system needs to be the actual camera. You have a ton of options here. You can get one or several small cameras and put them in the front, the back, or wherever you want on your car. For something subtle that nobody will notice, you can get a camera for your license plate light.
One of the most popular rear view cameras is the CCD-Dual170 Micro Camera. This unit is popular for good reasons. It's small, low-cost, and high-quality. It comes with two mounting options for easy installation. You can either use a butterfly mount or a flush mount and they're simple to swap out. The flush mount head is even paintable to match your vehicle.
This reversing camera does more than tell you what's behind you. It has a park assist feature that shows you lines on your monitor so you can park perfectly every time.
For a more low-key camera that will barely change the look of your car at all, consider the QuickFit Vehicle Specific Reverse Camera. This product has a whole range of reversing cameras that are purpose-built for your vehicle. Not only does this give the camera the OEM look you're looking for, but it makes installation almost effortless.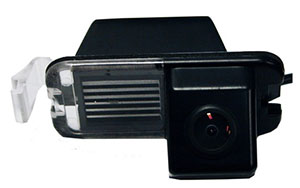 (the Neltronics Quick Fit reversing camera available for specific vehicle models)
If you happen to drive a Toyota Hilux or a Ford Ranger ute, you can get a Tailgate Surround with Integrated Camera to replace the tailgate handle surround. This camera is almost indistinguishable from the stock part while giving you the safety and convenience of a reversing camera.
A camera doesn't do you much good without a monitor to show you what's going on. There's a huge variety of monitors you can use to accompany your camera. You can have a windscreen mount, dash mount, flush mount, or bracket mount. You can even replace your rear view mirror with a monitor-integrated one.
For a simple, low-cost monitor, check out the 4" Windscreen Mount LCD Monitor from Neltronics. It has a color 16:9 display, a built-in sun shade, and 2 RCA video inputs. For a reversing camera system on a budget, this is a great option.
If you're looking for something a little more advanced, check out the 7" Digital TFT-LCD Monitor. This big, vibrant screen comes with both a universal bracket and a flush mount shroud. It has 3 RCA video inputs and one front 3.5 mm input. This big screen gives you a clear view of what's going on and a nice, wide viewing angle.
For an upgraded version of the 7" screen, consider the 7" Touch Screen Quad View TFT-LCD Monitor. This monitor allows you to hook up four different cameras via RCA inputs and view them simultaneously. If you only want to view one camera feed, just use the touchscreen to make it full-screen. This is an excellent option for multi-camera setups.
Neltronics offers not just one, but several OEM rear view mirror replacement units that have built-in monitors. They range from a simple, low-cost mirror that shows you the camera feed when the car is in reverse all they way up to the more advanced units that show you navigation information and even have a radar detector display.
A rear view mirror replacement is the best way to keep your interior as close to OEM as possible while having an aftermarket reversing camera system.
For best results on any of these products, we recommend professional installation by a qualified car stereo installer or auto electrician.
Now that you know a little more about what's on the market for aftermarket reversing cameras, do a little shopping around with Neltronics. You might be surprised by the low cost of entry. Customize your own setup that works for you to keep yourself and those around you safe.